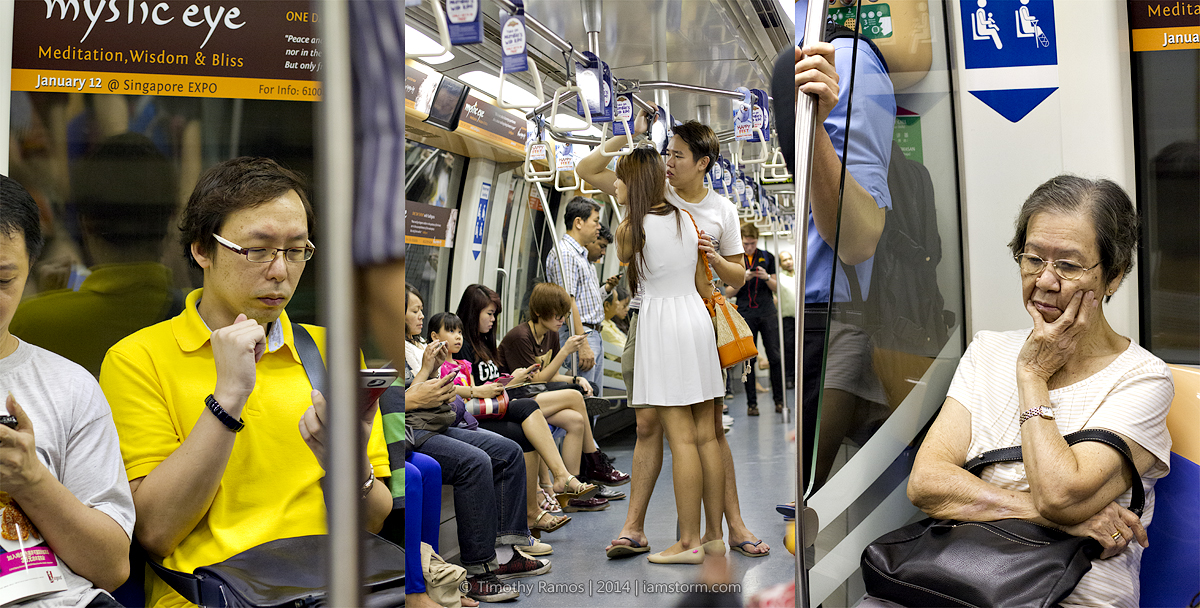 I can only wish that the transport system here in the Philippines was as efficient as that of Singapore's. The trains are on time, spacious, clean, alighting and getting off the trains are much more orderly (despite the massive crowds during rush hour), and all the stations go all around Singapore using interconnected terminals and interchanges. And for areas further out, there are buses (with designated bus stops) and those cool unmanned light rail transit systems.
We were able to borrow two EZ passes (good for most, if not all transportation in Singapore – not sure with taxis though, since we never rode one) so we were able to save the initial purchase price for the reloadable cards. And while there's also a special EZ card for tourists, our calculations showed that buying the regular kind would be a slightly cheaper option, plus you get to have a souvenir of sorts.
You pretty much take the train to go anywhere, so don't be stingy when you reload – SGD10 is the minimum, and a train ride will set you more or less somewhere between SGD1.50 to SGD2.00.
It seems to be fairly common for tourists to get somewhat overwhelmed by the train system, which seems complicated at first – I know we were intimidated – but it's actually pretty easy to figure out, and you'll soon find yourself plotting the best train route to wherever you want to go. Most of the signs are also in English, so you won't have too hard of a time.
While the system isn't entirely perfect, in the way that nothing in the world can ever be perfect, it's a pretty darned good system. I never felt the need to ride a cab (as opposed to here in the Philippines) and everything was efficient and safe. I really wish that someday, Filipinos can experience something similar.